Branches & ATMs
Logged out
You have been logged out of
Home Branch
For security reasons we recommend you close your browser
Mobile Notifications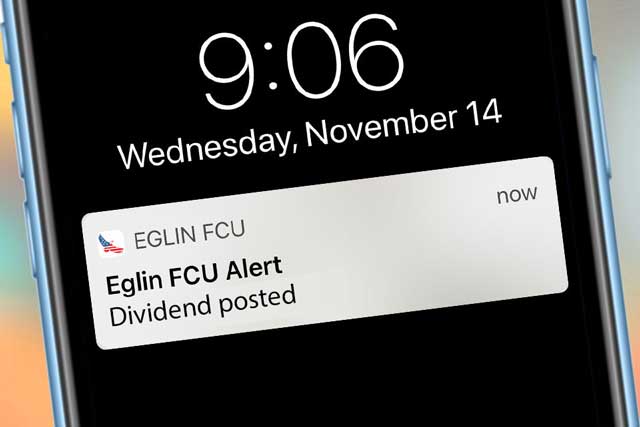 Set up notifications on your mobile device to keep you informed when any of your account alerts are triggered.
You may now set up notifications for the Eglin FCU Mobile App. Notifications correspond to the alerts you have set up inside of
Home Branch
or the Eglin FCU Mobile App. To receive notifications you must open the "settings" menu in the mobile app and turn on the "notifications" button (you will also need to open your device settings and turn on notifications for the mobile app itself). If you do not have any alerts established inside of
Home Branch
you will not receive any notifications. To set up alerts, open the "eServices" section of the main navigation menu inside the mobile app or
Home Branch
and select "Alerts."
Click here to learn more about alerts.
Hurricane Relief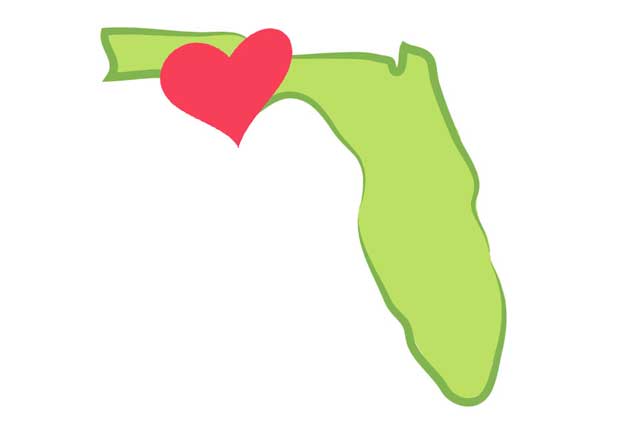 Affected by Hurricane Michael?
We're here to help.
Call
850.862.0111
or
800.367.6159
for assistance with EFCU Mastercard (x.1481), Loans (x.1471) or Account Services (x.1402).
You can help too.
We are partnering with the
Air Force Enlisted Village
who is administering the collection of donations and delivery of critical supplies to all impacted areas.
Click here to donate online to the Hurricane Michael Emergency Relief fund.
Monetary donations are also being accepted at all EFCU Branches.
EFCU's Web Policy


Use of Cookies
Eglin Federal Credit Union uses small text files called cookies to collect anonymous Web site traffic data. This information helps improve our Web services. Our cookies do not collect or store any personally identifiable information.


Browser Support
Supported Browsers



Microsoft Internet Explorer
Version 10 and higher

Microsoft Edge
Current version

Mozilla FireFox
Current version

Google Chrome
Current Version

Safari
Current Version*

Opera
Current Version
*Does not support Safari on windows operating systems.
While most elements of our website will function on earlier versions of the browsers listed above, we highly recommend updating your browser to the current version.


Browser Settings
To maximize your browsing experience on our site, please add eglinfcu.org and billpaysite.com as trusted sites in your browser and, if applicable, in your firewall. For eglinfcu.org you will need to enable Javascript. For Home Branch you will need to enable SSL (encryption) support, cookies (Requires session-only cookies that are returned to the originating server - eglinfcu.org), and secure pages to be saved to the hard disk.


Information about your browser:
Certificates
Important Information About Opening a New Account


USA PATRIOT Act
To help fight the funding of terrorism and money laundering activities, Federal law requires all financial institutions to obtain, verify, and record information that identifies each person who opens or signs on an account.

What This Means For You
When you open an account, we will ask you for your name, physical address, date of birth and other information that will allow us to identify you.


Other Resources


Links to other sites are provided as a convenience to our visitors. The Credit Union is not responsible for the availability, accessibility, content, or privacy practices of any linked site.


ROUTING & TRANSIT NUMBER
EFCU's Routing & Transit Number for Direct Deposit or any other electronic transfer of funds is
263178070
.
Please refer to the following guidelines for providing your account number:
For Checking and Savings Accounts:Please provide your full 5-digit or 6-digit Account Number when authorizing electronic debits or credits.
For Money Market accounts: If you have a 6-digit account number you will need to add "990" to the beginning of your account number, if you have a 5-digit account number you will need to add "9900" to the beginning of your account number.
If you have pre-printed EFCU checks, the Routing & Transit Number and Account Number begin at the bottom-left of your checks, with the routing number listed in the first section and the account number in the second.
Are you purchasing from any of these dealers?
Buick GMC Fort Walton Beach

Chrysler Dodge Jeep Ram Crestview

Chrysler Dodge Jeep Ram Fort Walton Beach

Emerald Coast Harley-Davidson

Kia Autosport of Pensacola

Mazda of Fort Walton Beach

Performance Cars Niceville

Sandy & Bubba`s Milton Chevrolet

Sandy Sansing BMW Mini Cooper

Sandy Sansing Chrysler Dodge Jeep Ram

Toyota of Fort Walton Beach

Volkswagen Fort Walton Beach
Third Party Website


You are about to be redirected to a web site that is not operated by Eglin Federal Credit Union.

The Credit Union is not responsible for the content of any third party site.

Any transactions made will not be Credit Union transactions but are made with the third party.

Please review the web site`s privacy and security policies as they may differ from EFCU.